The dream of flight borne from the Wright Brothers is gradually upholding a stronger reality in recent times.
A man who is vissionary in his invention for a future that men wull literally soar and fly in the fullest of the real nature of flight(which is freedom in the skies)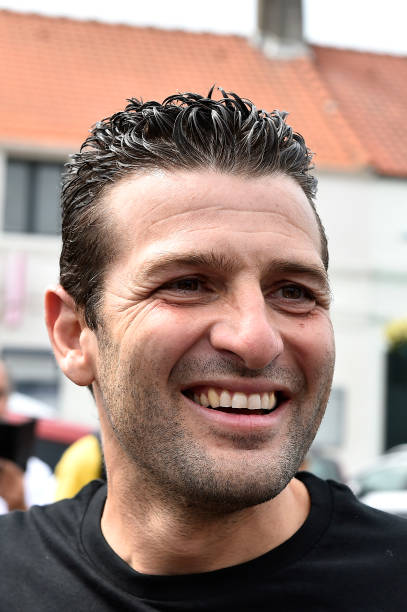 THE INVENTOR
Now lets meet inventor Franky Zapata, who has been driven by a single dream since he was little: being able to fly. Not in an airplane, he says, since the windows function like a screen, but like a bird (which is unarguably the truest form of flight and freedom)
He was born colorblind that ruled out learning to fly helicopters. So after several years spent racing jet skis, he invented hydrojets which allowed him to at least hover above the water.
hydrodjet before zapata: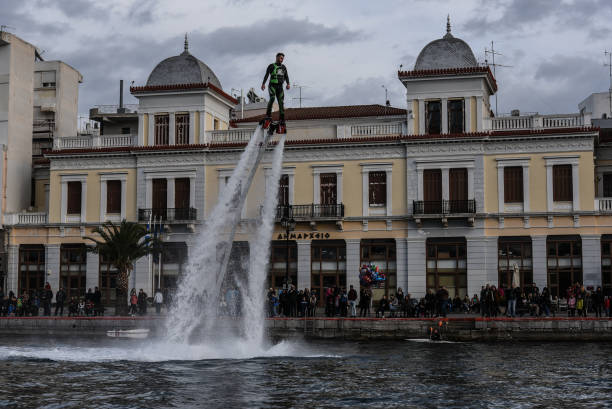 Then improvements in technology allowed him to go further, cutting the hydrojet from its tether and taking to the air.
flightboard with zapata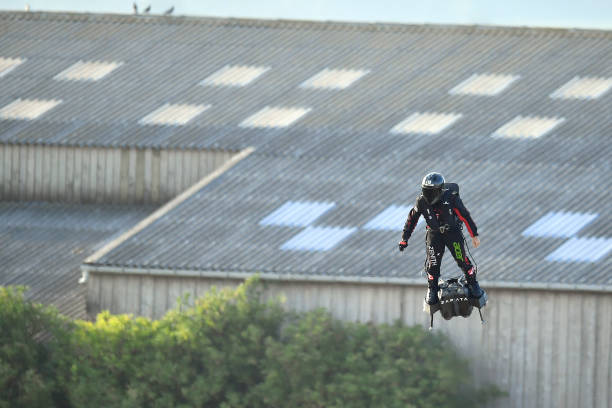 Though the advantages superceeds the demerits the
The commercial use of this invention however is limited as the proper usage first and foremost indicates you being your own flight boss( or pilot) and thefore poses more risks of fatal accidents for those with little or no experience maneuvering and manipulating the flightboard controllers.
However the there is an upgoing upgrade to curb these things and the flight machine has been greatly improved to maximize the beauty of free flight and minimize the unexpected dangers
JOURNEY SO FAR
Zapata spent three years creating Flyboard Air, a jet-powered personal aerial vehicle. The key he says, was being able to place five turbine engines over conventional electric propellers to allow intuitive flight controls designed around the human body.
As for commercial uses, he says that regulations need to be worked out and safety issues looked at before the technology can be put to wider, recreational use.
.This is what he has to say in his flight usage so far:
"It's amazing when I'm flying around the Arizona desert, through the mountains. That's why I built this machine," he says. "In my heart the best thing is the freedom".
AND I WILL CAUSE I CAN
Zapata's next "crazy dream" is to fly from France to England with his Flyboard Air to mark the 110th anniversary of the first crossing of the English Channel.
If he succeeds, the ride will blow away his previous record when he traveled 2,200 meters in the south of France in 2016.
Simply put this inventor was colorblind but has since used this to his advantage to make it easy for him to create a form of flight that truly defines freedom